Can I use Boldplex on my blonde or gray hair?

It's no secret that going blonde is a recipe for damaged, brittle hair when you don't have the right tools.
Not to mention, when you decide it's time to ditch the dye and rock your natural silvers, your hair can lose its shine and become brittle and dull. 
So, whether you're taking steps to lighten your hair, or taking the leap and going natural, your locks will need some extra TLC. Thankfully, no matter what stage your hair is in, there's a solution to strengthen your mane and reveal soft, shiny tresses — the BOLDPLEX Regime.
Continue reading to learn how this 3-part product line can repair your hair:
At-Home Treatment for Blonde Hair
Even if you lighten your hair gradually, you'll need to give it some extra love once you leave the salon.
That's because the chemicals used to lift the pigment from your strands physically break down the disulfide bonds, making your hair weaker.
Unlike products that make your hair look better externally, the BOLDPLEX regime works internally from root to tip to rebuild these bonds and strengthen each strand of hair.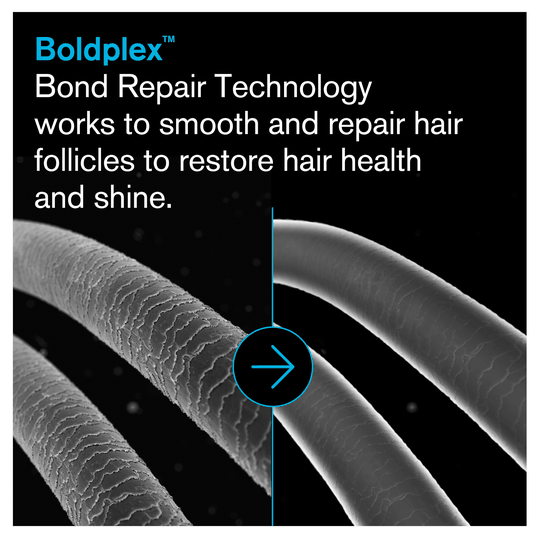 From the first use, the Bond Restore Treatment No. 3 repairs broken bonds on a molecular level. And the Bond Strengthening Shampoo No. 4 and Bond Strengthening Conditioner No. 5 continue to fortify your hair against damage and breakage.
So, you're left with healthy blonde tresses that are silky, bouncy and smooth! But you can't expect dramatic long-lasting results from just one use. A consistent regimen is the key to fully restoring your hair and holding onto that beautiful blonde color, even with all the styling.
New to blonde hair? Learn how to care for your new color here!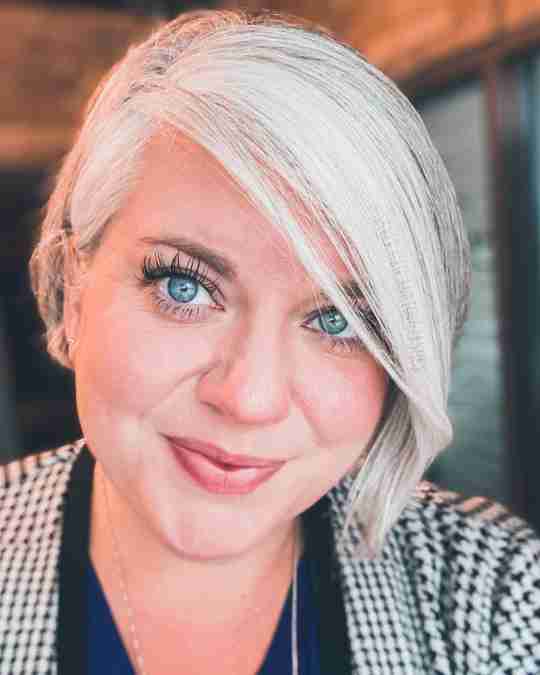 Making Your Silver Hair Soft and Shiny
As we get older, hair stops producing the melanin that gives it pigment, which results in those beautiful silver strands.
And because you may not be able to make it into the salon to maintain the silky texture and shine, you need a new way to "gray gracefully" from home!
One noticeable aspect of silver hair that needs your attention is the texture change — but it doesn't stem from the lack of pigment.
In fact, the oil production of your hair also dramatically decreases as your hair changes. 
Instead of remaining soft and silky, your hair becomes coarse and wiry, so switching up your hair care routine is a must.
That's why every step in the BOLDPLEX regime works to restore moisture and soften strands, leaving you with healthy, natural silver hair that catches the light like never before.
And in order to keep the moisture coming, you need to make these hydrating, softening products part of your regular routine.
Click here for the secret to achieving the salon shine from home.
The BOLDPLEX regime is not just the perfect solution for blonde and silver hair, it's made for all hair types.
From kinky to straight and everything in between, the 3-part product line works with your particular hair type to reveal shinier, smoother hair no matter what you put it through.