How to get salon shine at home

One of the best parts about going to the salon is that first-day shine and bounce. Unfortunately, it's hard to hang onto for more than a few days. 
But what if you could give your hair that same salon shine at home? The BOLD UNIQ new BOLDPLEX regime makes it easier than ever to achieve ultimate hair health between salon visits. 
Here's how to sport silky smooth, lustrous locks until your next salon appointment:
1. Treat It Regularly
The Bond Restore Treatment No. 3 isn't just a mask or conditioner that sits on top of your hair — it's the holy grail of at-home haircare.
Our treatment is a restorative hair miracle that seeks out and repairs broken disulfide bonds to restore the natural shine and strength to your tresses.
How to use: Apply a liberal amount of the formula to clean, towel-dried hair and work the treatment through your hair focusing especially on the mid-length to ends. However, all your hair should be covered in this magical elixir. 
Leave the product on for at least 10-30 minutes for an everyday treatment. And if you've recently gotten a color or bleach, leave the treatment on for one to two hours to help repair the damage.
Rinse your hair and shampoo and condition as normal.
If you really want to see a difference quickly, some Boldplexers even leave the treatment on overnight!
2. Wash it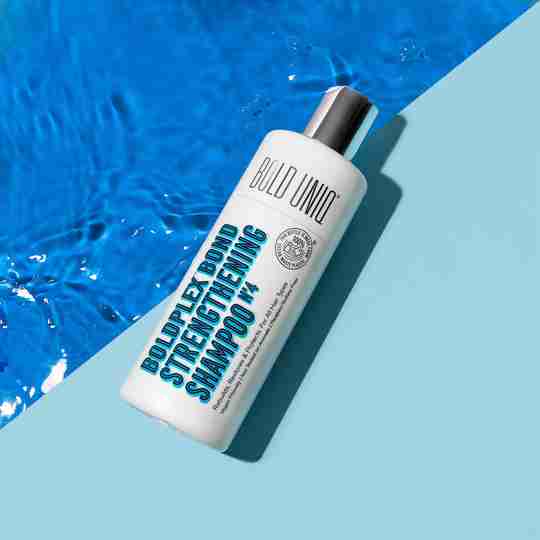 The Bond Strengthening Shampoo No. 4 not only deeply cleanses the hair, leaving it light and bouncy, but it also restores bonds that have been broken by heat and chemicals during styling and coloring.
When used regularly, it helps maintain the health and integrity of your tresses.
How to use: Lather your hair from roots to ends and rinse. Repeat this step if your hair has a lot of product build-up.
3. Condition It
The Bond Strengthening Conditioner No. 5 is a deeply hydrating product that moisturizes and strengthens the hair follicles.
With each wash, this formula helps smooth and refine overly processed, damaged hair more and more.
How to use: Apply a generous amount of conditioner to the hair, working it in from roots to end — be sure to give your mid-length to ends some extra TLC.

Leave the product on for 3 minutes — or more if your hair is extremely dry and brittle — and rinse.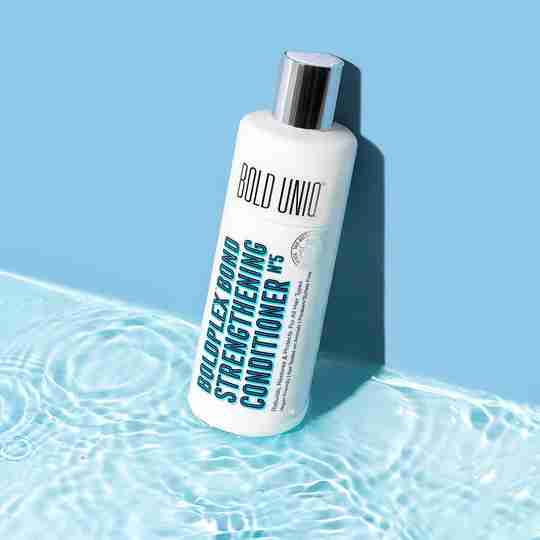 Stay consistent!
Your hair undergoes stress every day, so you'll have to keep a consistent regimen that is always repairing and strengthening against daily damage.
Our BOLDPLEX shampoo and conditioner can be used for every wash and you can use our Treatment No. 3 two to three times a week as needed!
Plus, our entire product line is made from ethically sourced ingredients, so it's better for your hair and for the environment.
You can learn about our practices here.
We've crafted the BOLDPLEX regime to work from the inside out to build strong, healthy hair that really shines.
At BOLD UNIQ, we know that it doesn't take oils or butters that make it shine from the outside. Because when your hair is healthy, it will be naturally luminous from the inside out.