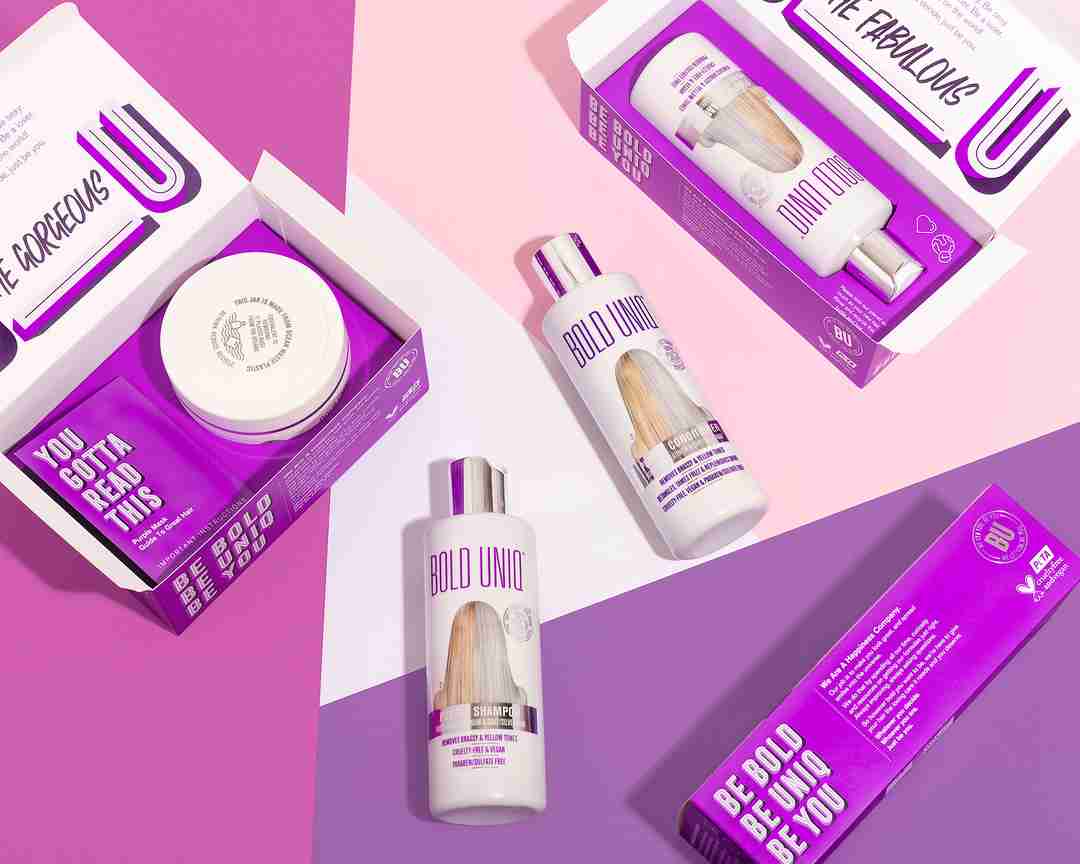 WHY CHOOSE BOLD UNIQ?
The world of haircare is vast and varied. How do you know which brands to trust, which products are right for you, or which companies share your ethics? We can't tell you where to shop, but we can tell you why Bold Uniq products are the winning choice, every time.
ONLY THE BEST
First off, we keep quality at the top of our priorities list. We ensure that we're using only the finest ingredients known to hair and that all of our formulas are tested and tested (no animals, only the Bold Uniq team) to make sure we only deliver the most effective, beautiful results on the market.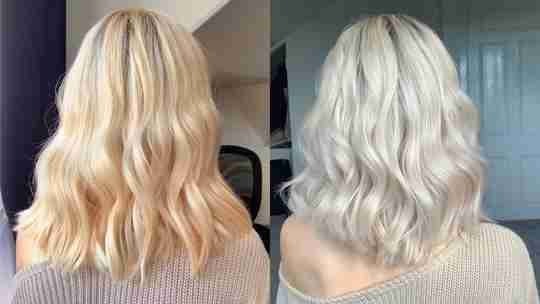 NO NONSENSE RESULTS
Our haircare range is designed by the people, for the people. It's easy to be used at home, negating the need to book a salon appointment every time your hair needs a pick me up!
Our purple shampoos, conditioners, and treatments are so effective that they cut down on how often you need to top up your highlights or use bleach to achieve those super bright results. Whether your hair is blonde, gray, peppered, or white, with our products, the world is your salon!
SOURCED WITH PRIDE
We put a lot of thought into how and where we source our products from. Being ethically-sound is all-important to us and we're committed to bringing you products that are:
- Sulfate-free
- Paraben-free
- Mineral oil-free
- Formaldehyde-free
- Phthalate-free
NOT HAPPY? WE'LL PAY YOU BACK
Your happiness is all-important to us. If you're not satisfied, we're not satisfied. If the results you see from Bold Uniq products don't meet your expectations, we'll happily offer you a no-quibble money-back guarantee PLUS we can even send you something more suitable for your hair type. Absolutely free. We don't even ask you to return the product you bought.
DON'T TAKE OUR WORD FOR IT...
We have thousands (genuinely, thousands) of glowing 5-star reviews online from happy Bold Uniq customers. Hearing about your experiences with our products always makes out day and we're delighted that so many of you have had such revelatory experiences with Bold Uniq. We promise to keep creating products that you will love as much as we love them!
SEE WHAT PEOPLE ARE SAYING!
⭐️⭐️⭐️⭐️⭐️
"I only have good things to say. I was trying to be brutally honest and there is nothing bad! I really enjoy this product. I love this. So Bold Uniq = 10/10."